"US vs. the Stigma: Epilepsy"
"I love playing in music ensembles. Right now, I play with a multi-generational community orchestra where I live."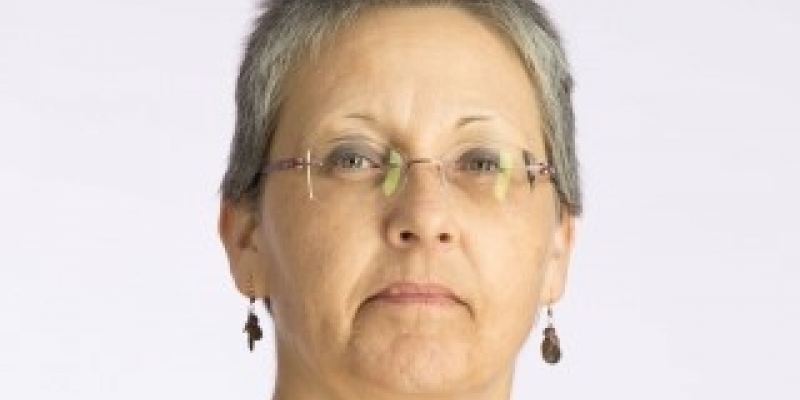 Audrey discusses her constant battle with the stigma of epilepsy and how she got the opportunity to help one young lady on a very similar journey.
"I love playing in music ensembles. Right now, I play with a multi-generational community orchestra where I live."
Our group members range in age from eight years old to members in their 70s. I play clarinet and alto clarinet. In fact, for my senior recital in high school, I played seven instruments in one song. But when I'm not making music with this talented bunch, you can find me at the hospital working as a mental health counselor.
In late June, I started a role on the Psych Assessment Team. A few weeks ago, a young woman came in 21 years old. She wouldn't talk; she only cried when the doctors and nurses came in. Well, since she wasn't talking, I thought  "Okay, I will talk to her." At some point in the conversation, I mentioned that I live with epilepsy. The blanket she was holding over her eyes came down a little. So, I kept talking. The blanket came down from her eyes a little bit more. And then, she started whispering. That's when her mother told me her daughter had just been diagnosed with epilepsy.
So I shared my epilepsy story with her. I explained to her that when I was in school, I was told I wouldn't be able to do anything. In fact, my counselor told me not to take the college track, because "college really isn't a possibility." After working for a while, I applied to college, even though I knew I'd get a rejection letter. When I received an acceptance letter, I called them on the phone. "Uh, I think you've made a mistake." Remember what my counselor told me? But this time, I was wrong, I was accepted.
I then told this young lady on the hospital bed in front of me about how I went on to finish college and earned my master's degree. Before long, she was laughing and talking. The doctor walked in, looked at me, and said, "What did you do?" When a child comes to me and thinks their life is over due to epilepsy, that's an opportunity for me to share my story just like I did  with this young woman. It is also an opportunity for me to knock down the stigma surrounding epilepsy.
One way I fight stigma is through the foundation I started and through the epilepsy group I run in my city. For some people, like the young lady I met, it's really hard. You tell someone about support services that exist, and it might take 2 or 3 months or even longer for them to come to a meeting. It happens with caregivers too; it happened with my own mother.
When I was a child, my mother swept my epilepsy under the rug. "Take these pills, nothing is wrong with you, but take these pills and don't forget them," she'd say. It was actually my teacher who taught me about epilepsy. But when I had a seizure at my part-time job, it could no longer be swept under the rug. Fast forward some years now, my mother is coming around. She made it to a meeting for the first time. My brother also recently started having seizures, so I wear a lot of purple the color representing epilepsy awareness. That gives me an opportunity to talk about it. I don't keep my epilepsy hidden.
When you live with epilepsy you hear people say some silly things: "How can you be a nurse and have epilepsy?" "You can't do those things and have epilepsy." Many people are just uninformed.
If I am with someone who has a seizure in public, it is a chance to teach those around me who may not know what to do. I've seen people try to put an object in someone's mouth I tell them that approach is a myth. You shouldn't put anything in the mouth of someone having a seizure. When I am taking care of someone having a seizure, I walk any bystanders through what I am doing. I tell them what to do and what not to do. That way, they can pass along the information to someone else if the situation ever arises. We need to talk more about living with epilepsy. We need to normalize it; like diabetes, for example. You can say the word diabetes out loud without the hushed tones. Don't hesitate to talk about epilepsy. That is how we break stigmas.